Dear Bride or Groom to be, are you looking for a celebrant, a speaker, an officiant for your wedding in Germany?
What I offer is called in German 'Freie Trauung'. This is a kind of non-denominational or humanist wedding ceremony for you, your family and your friends. It does not substitute the legal marriage (you still have to go to the local magistrate's office, the 'Standesamt'), but it's an alternative for a wedding in church if you can't have it or don't want it.
The wedding speech can be held completely in English or part in German, part in English. I have studied English Literature at the university and I love to get in contact with English-speaking people from all over the world.
There are many beautiful and romantic locations in the south of Germany where a unique wedding ceremony can take place – castles, gardens, green houses, restaurants.
My wedding ceremonies are usually non-religious but if it is your wish we can add some religious elements like a prayer or a blessing. If you want to have a wedding with elements from buddhism or from another tradition, this is also possible.
I've been working as a celebrant for the rituals of life for 14 years now and I am looking forward to getting to know you. Don't hesitate to contact me. If you are preparing your wedding from abroad we can also communicate via Skype.
Hi Bettina, I am absolutely in awe at the amount of work you put into our ceremony. The rituals, the vows, the poetry were beyond my expectations – you did an amazing job and we will always be grateful for what we accomplished. Much love! Katie & Uli


Dear Bettina, thank you again for the wonderful ceremony! It was a beautiful way to frame our marriage and we both enjoyed it as much as our guests did. Everybody we spoke to was impressed by your ceremony. All the best, Justus and Johnny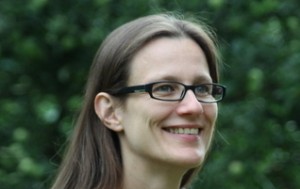 Non-denominational wedding officiant Bettina Sorge
Bettina Sorge, Kutzerstr. 72, 90765 Fürth (near Nuremberg, Bavaria)
bettina.sorge@web.de
+ 49 911 97799 280
Book me for your wedding at Nuremberg, Munich, Wurzburg, Bayreuth…
Click here to get more impressions of my individualized wedding ceremonies